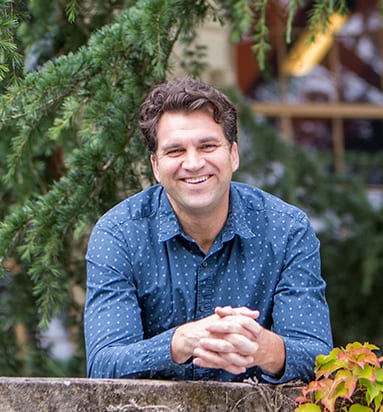 Forest Chambliss grew up in a small town in Marin County where he spent long afternoons and summertime days reading at the library. As the child of a single working mother, the library was his home away from home. As Forest exposed himself to more and more books, his imagination and education developed and he was exposed to the world before he was old enough to experience it first hand.
When it became time to experience the world first hand Forest went straight into public service, exploring the world and serving his country in the military in Bosnia and Germany. Upon his return, Forest tried his hand at a corporate job in the loan industry. Finding this work bereft of any meaning or personal value, Forest returned to his first love and became a book dealer. Working with books brought Forest closer to his passion for books, but there remained the missing element of public service.
While attending a meditation retreat in Brazil in 2009, Forest conceived of a way to innovate the way libraries were selling their books to increase their profit. This system brought together his passion for books and libraries, as well as his desire to serve the public.
Forest returned home to create The Book Forest. He set to work creating an internet based sales process for the public library system that now maximizes profits from sale of library assets on the open market. By creating a system of off-site storage and time-delayed online sales, member libraries would now be able to maximize the profits they receive through the sale of library assets. This solution resolved the problem libraries had historically faced having to sell books on a short time line due to turnover requirements and a lack of storage space. Resolving this issue has on average doubled each member library's profits from sales.
Since 2010, the Book Forest has raised over 1 million dollars for participating public libraries. We continue to see 20% or greater growth each year and as much as double the income our individual libraries receive from book sales. Now all we need to do is get the word out to libraries across the country.